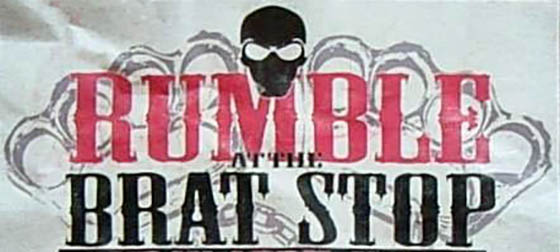 Thanks to all that showed up to the Annual MilVin VS ChiVin "Rubble at the Brat" Ride…!
When – Sunday, May 20th, Arrive between 11 & 12 AM
Where – Brat Stop, 12304 75th St, Kenosha, WI 53142.
Why – To see which group is the Grooviest.
How's it work – The Group with the highest bike count will determine the winner of the "Rumble" thus receiving Bragging rights for the year. (License Plates will be counted at High Noon)
Food & Beverages can be had in the Brat Stop prior to the group ride from 11 to12. The Group ride will start shortly after the License Plate count, *Please have a full tank of fuel* We will be riding through a handful of S/E Wi's Twisty roads at a Fun but safe pace for about 2 hr's. The Ride will come to its climax at Godffery's Garage (PM for address) where we all can enjoy nice reflections of life's simpler things. 😉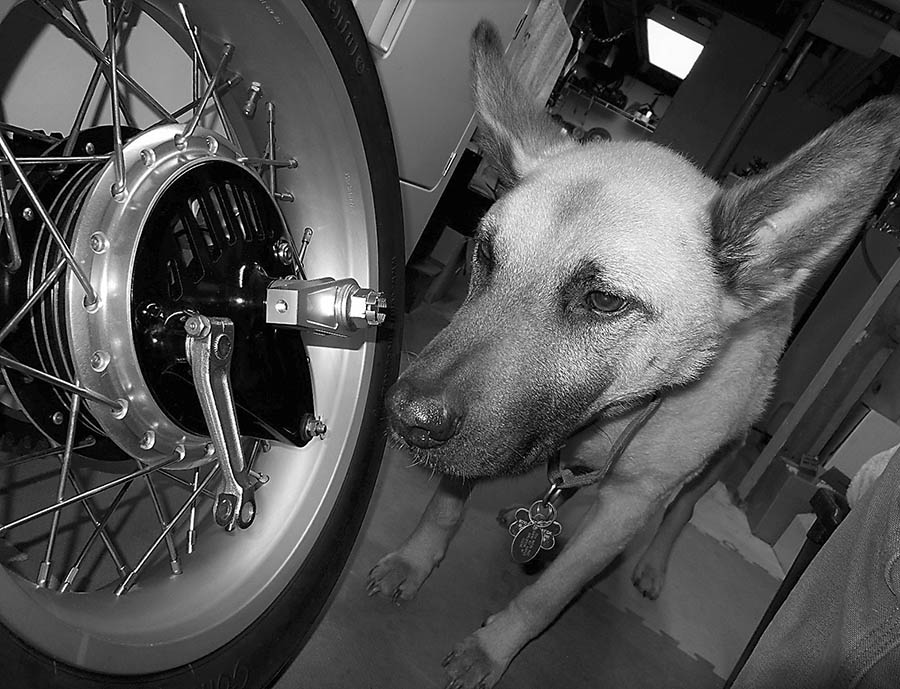 Scooby the shop mascot, helping out as always!