Godffery's Garage
Hand Crafted Motorcycles
Burlington, Wisconsin
Godffery runs Godffery's Garage out of Burlington, Wisconsin and has been riding & wrenching bikes since he was around 12 years old. Godffery tried a whole host of professions before heading to a school for Industrial Design. He worked with a company supplying race components for a while, then at Buell, ending up as an over-stressed, under-rewarded Design Engineer. It was time to change direction again, so he started to pick up vintage bikes to rebuild and sell. It wasn't long before he was taking in customer work, especially after people discovered his A.D.D. – his extreme attention to detail and design – and that's when things really started getting interesting.
If you see some part or service you are interested in please use the contact form to contact Godffery directly he will be happy to help.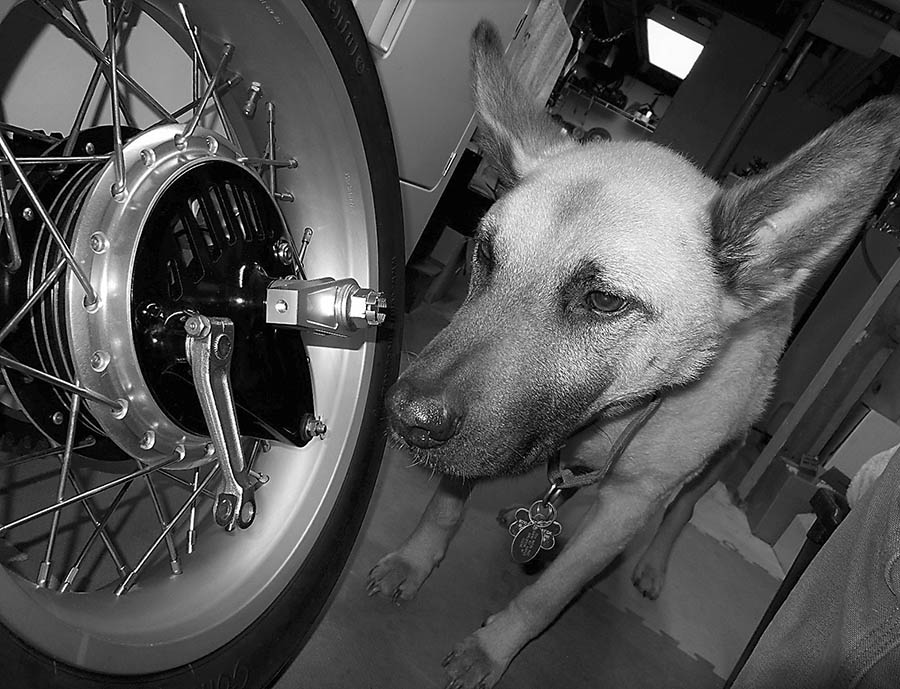 Scooby the shop mascot helping out with the latest build.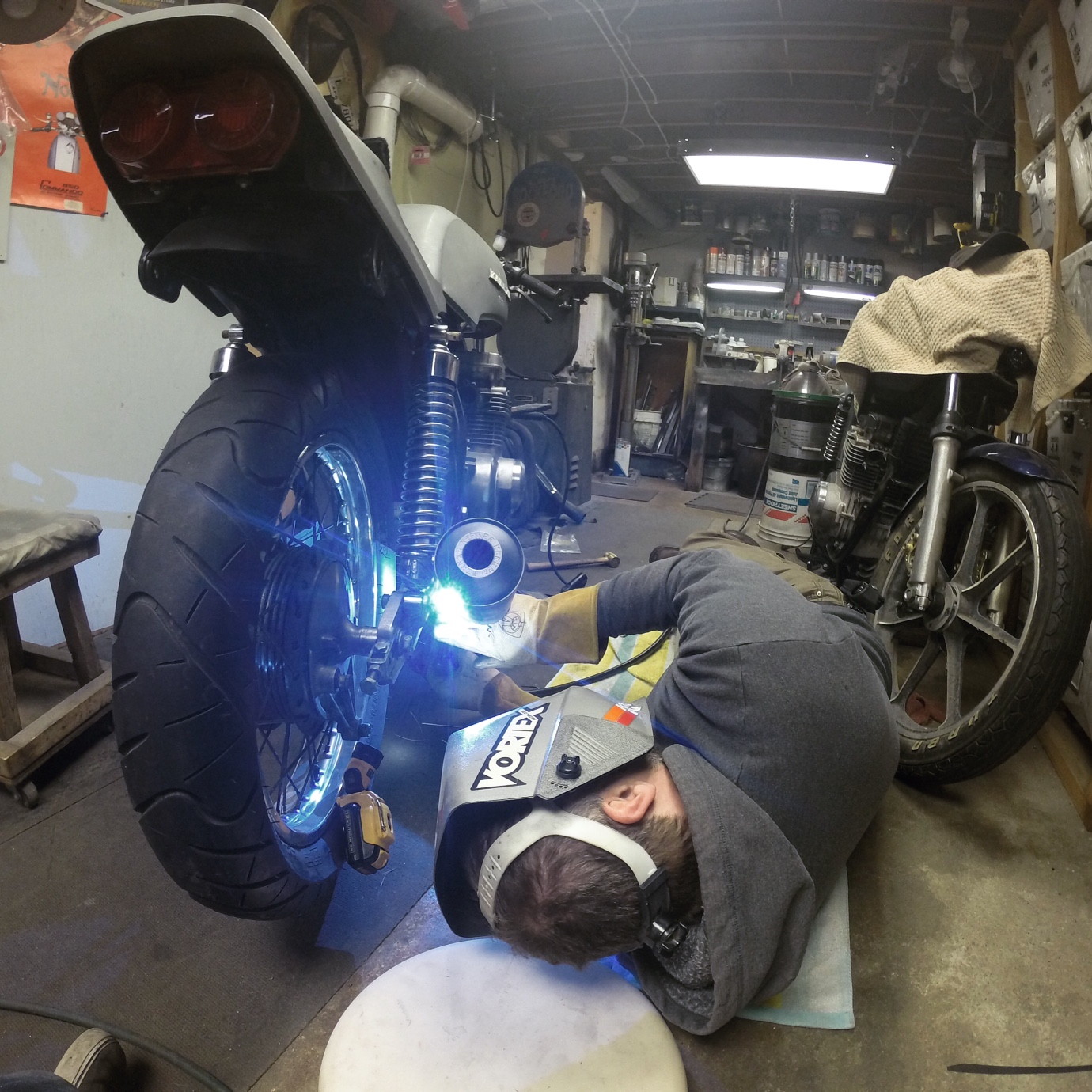 Body and Frame work
At Godffrey's Garage we do custom body and framework fabrication. Contact us regarding your custom fabrication needs.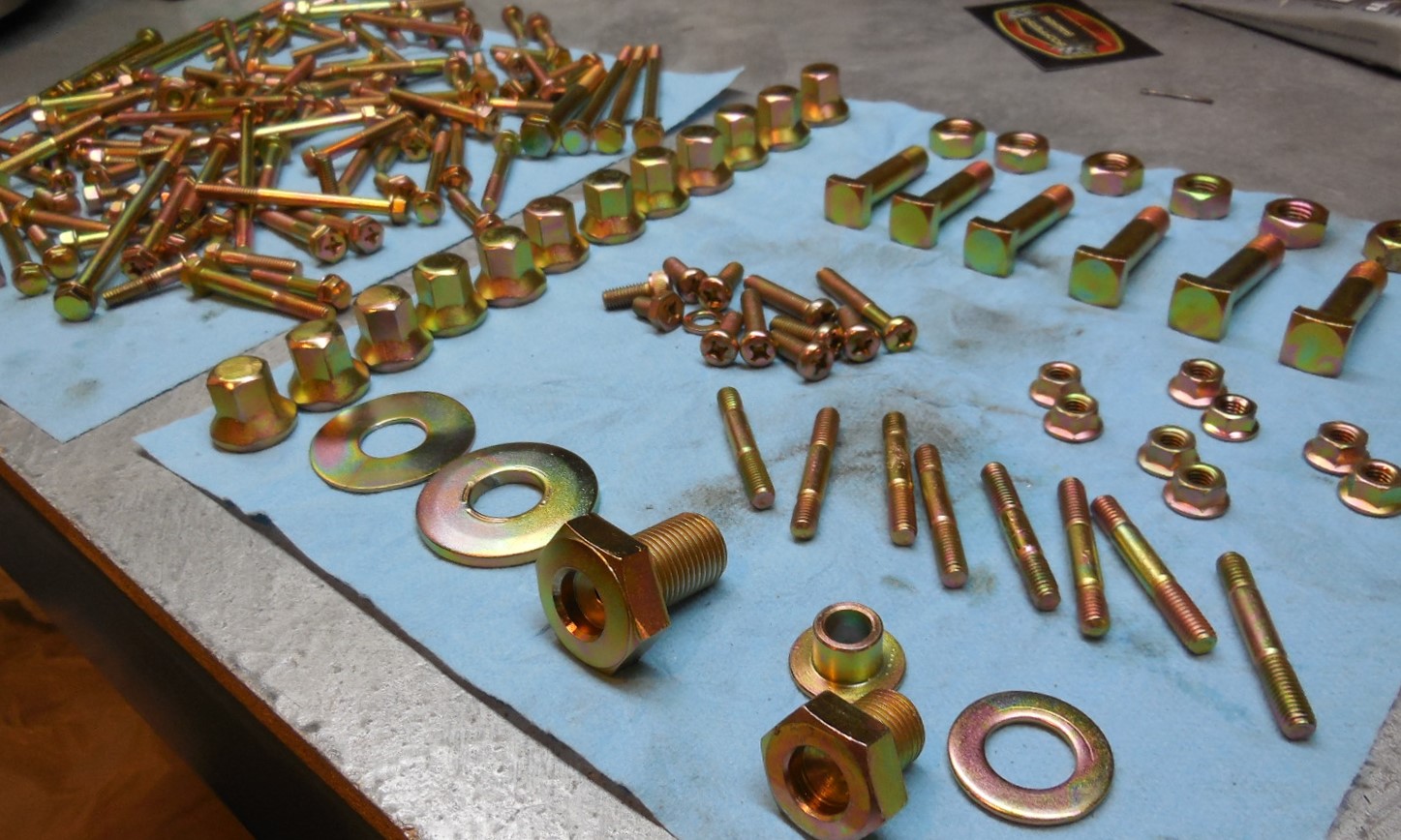 Services
At Godffrey's Garage we offer wheel tuning, wheel lacing, carburetor rebuilds, restorations, and more… Contact us regarding your service needs.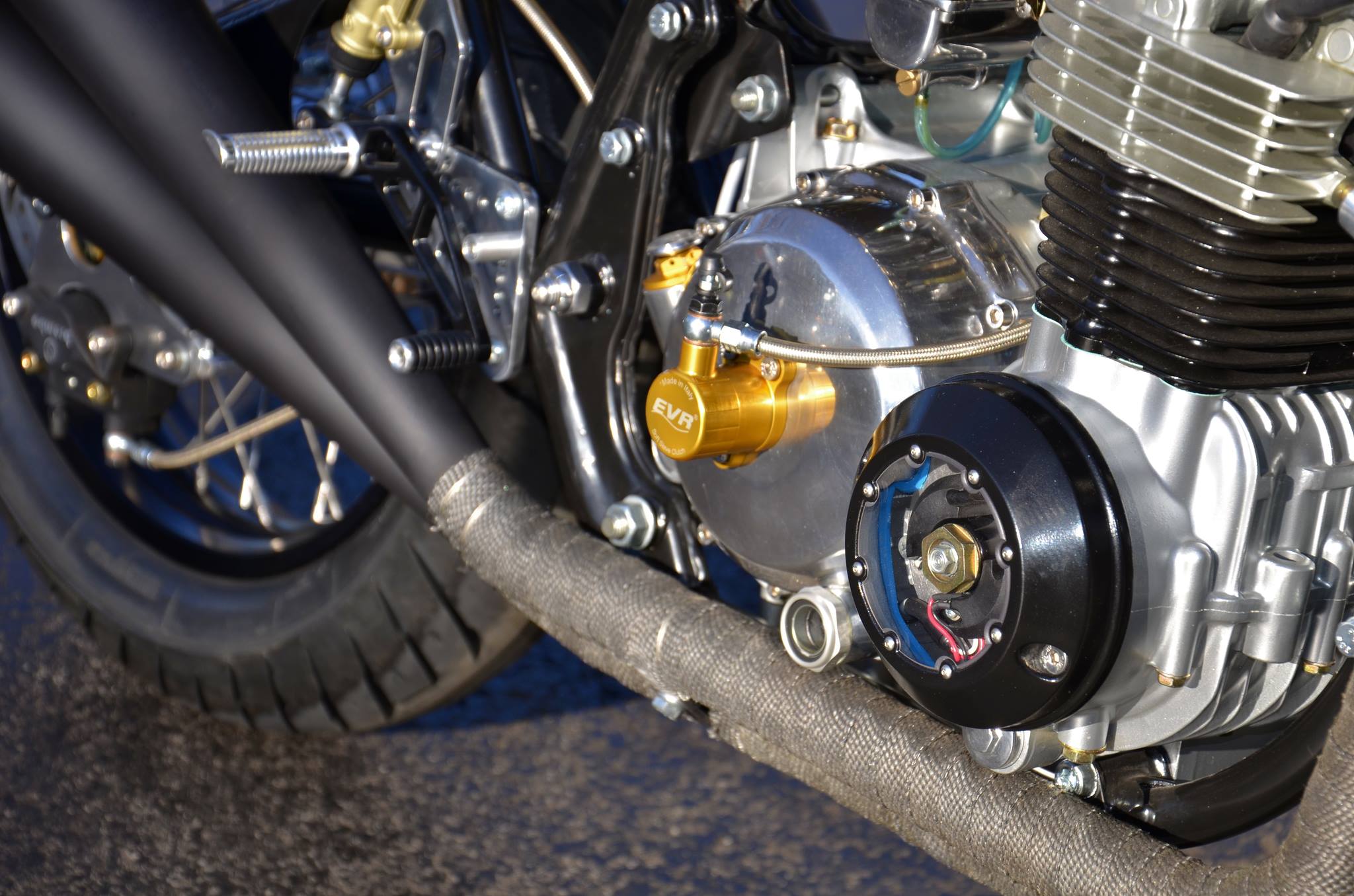 Performance
We build and provide high-performance parts and assemblies for custom cafe racer motorcycles of all types. We build and provide high-performance parts and assemblies for custom cafe racer motorcycles of all types forks and shocks, brakes, carbs, hubs and more..
Godffery helped me out with a fabrication on my 1998 Ducati SS/FE. He took my vision and turned into reality. The result was way beyond my expectations. He worked with me endlessly. I drive OTR, and getting anything done while I am on the road is near impossible. He made the impossible, possible. Can't put a dollar amount on that, but if I did, I would say he undercharged. Spectacular work and customer service.
What can I say, this man is a pleasure to deal with. Has done many things to a few of my old Honda's from carb builds to chain /sprocket install and a lot of little dinky things. He's my mechanic but I now consider him my friend. We are all lucky to know him. Well done Godffrey's Garage!!
Godffery has been a friend, mentor and riding buddy for nearly 10 yrs now. We met during the building of Cafe Overkill and I was so impressed with the quality of his work and his grasp of design and detail that he was the only choice when we tore into what would become Asian Orange. Few custom builders would have allowed me as owner to be so deeply involved in the process.Every aspect of this bike turned out beyond my wildest dreams.The respect and attention this bike gets every time it's out in public are the best testament I can think of to recognize
Godffery
as a builder, mechanic and as a human being.
Godffrey's Garage is my Go-To repair shop. It may be a little out of the way for me, but well worth the ride/drive. Godffery has helped me out on 3 cherished classic motorcycles and I have another waiting in the wings for some work soon. He has exceeded my expectations every single time. He's a meticulous, no-excuses kinda guy. He'll get my business every time.
I have used Godffery's garage for all my vintage brake parts and modifications. Godffery knows his stuff and can get your single cam Honda brakes working as good as they are ever gonna work. By far the best feeling stock brakes you can get. I always get excellent and timely service, thanks for all the good stuff!